Excellence in orthopaedic care
Doctor Jonathan Young and his team strive to provide the best orthopaedic services possible to the people of Newcastle and Northern NSW.
Over his years of practice, Doctor Young has built a reputation for honesty, quality and precision in the services he provides, reproducing great results and quick recoveries to deliver excellent care.
Expert Hip and Knee treatments
Doctor Young has concentrated his practice on Hip and Knee conditions and their associated surgery.
He has trained and practiced in all aspects of Orthopaedics (e.g. hand and shoulder, and ankle surgery), and is happy to provide consultation for other problems that may present.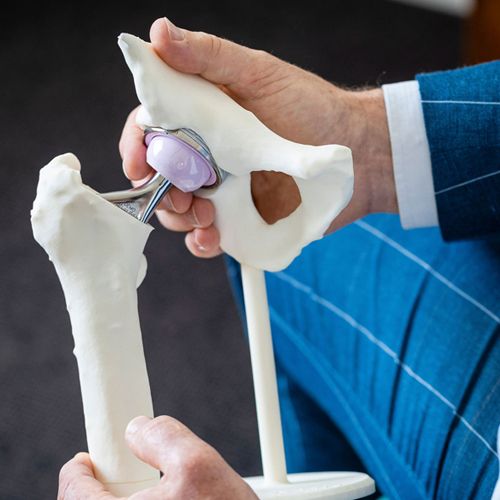 Why choose Doctor Young?
Advanced computer assisted and robotic surgery
Dr Young is a recognised expert in Computer Assisted Knee Replacement.
His techniques allow a measured accuracy of the placement of the knee prosthesis to within 0.5mm and 0.5 degrees. He is familiar with numerous types of knee replacements and will advise you on the best knee for your requirements.
Dr Young has studied the current range of Robots and Robotic devices on the market and in common use, and presented on this topic at international conferences.
He has found that, at this current stage, they remain too clumsy to deliver on their purported advantages. However, he has been part of a consultative team developing the next generation of smart tools and robots, and looks forward to their introduction.
Doctor Young and his team recognise the key to consistently excellent results is mutual support and a collaborative approach.
Together with his secretarial staff Sue and Julie, and in-hospital nursing staff from both wards and operating theatres, your treatment will be overseen by attentive people committed to providing you the best possible care with a minimum of fuss.
Doctor Young completed his orthopaedic fellowship in 1994, training further in Sport Injury and Hip and Knee reconstruction and replacement in Edinburgh, Boston Harvard and New York.
He continues to hone his techniques, reviewing new devices and approaches as they emerge. With an inquisitive mind and dextrous hands, his figures for Hip and Knee replacement are among the best in Australia.*
* As reported on the National Joint Replacement Registry.
Doctor Young operates at Lingard Private Hospital and at Lake Macquarie Private Hospital.
He is also Director of Orthopaedics at John Hunter Hospital and Belmont District Hospital.
For more information on our partner hospitals and the facilities they offer, visit our Partner Hospitals page
Your first visit
Please ensure you have a referral form your GP before your consultation.
This allows you to claim a rebate from Medicare, and provides us with a list of any medications and important information passed along by your GP. Please bring any relevant tests and X-rays to your initial consult.

Whilst waiting for your consultation, you may be asked to complete a questionnaire about your condition for the purposes of any research projects Dr Young is involved with.
We recommend bringing a family member or friend with you – they may offer an alternative perspective, or uncover different questions for consideration.
Orthopaedic consultation
On meeting Doctor Young, you will be asked a few questions before an examination of the problem area. He will work with you to plan a solution that takes into consideration your aspirations and expectations.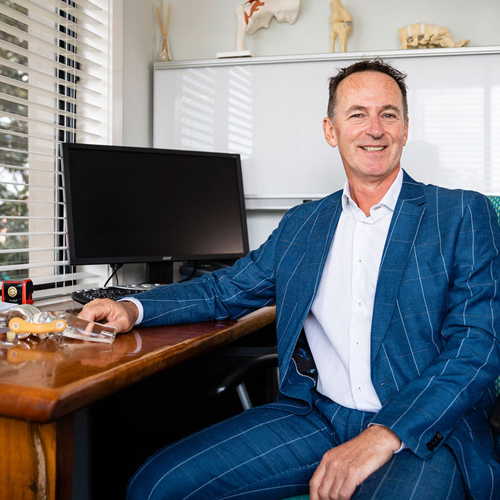 Not all problems require surgery. Doctor Young will discuss all possible solutions to address your issue, and openly communicate the various outcomes. Often, the most can be achieved by intervening the least.
Book your appointment
Seeking a treatment that's right for you? Arrange a consultation with Doctor Young today. Call 02 4958 7777 or make an enquiry below.